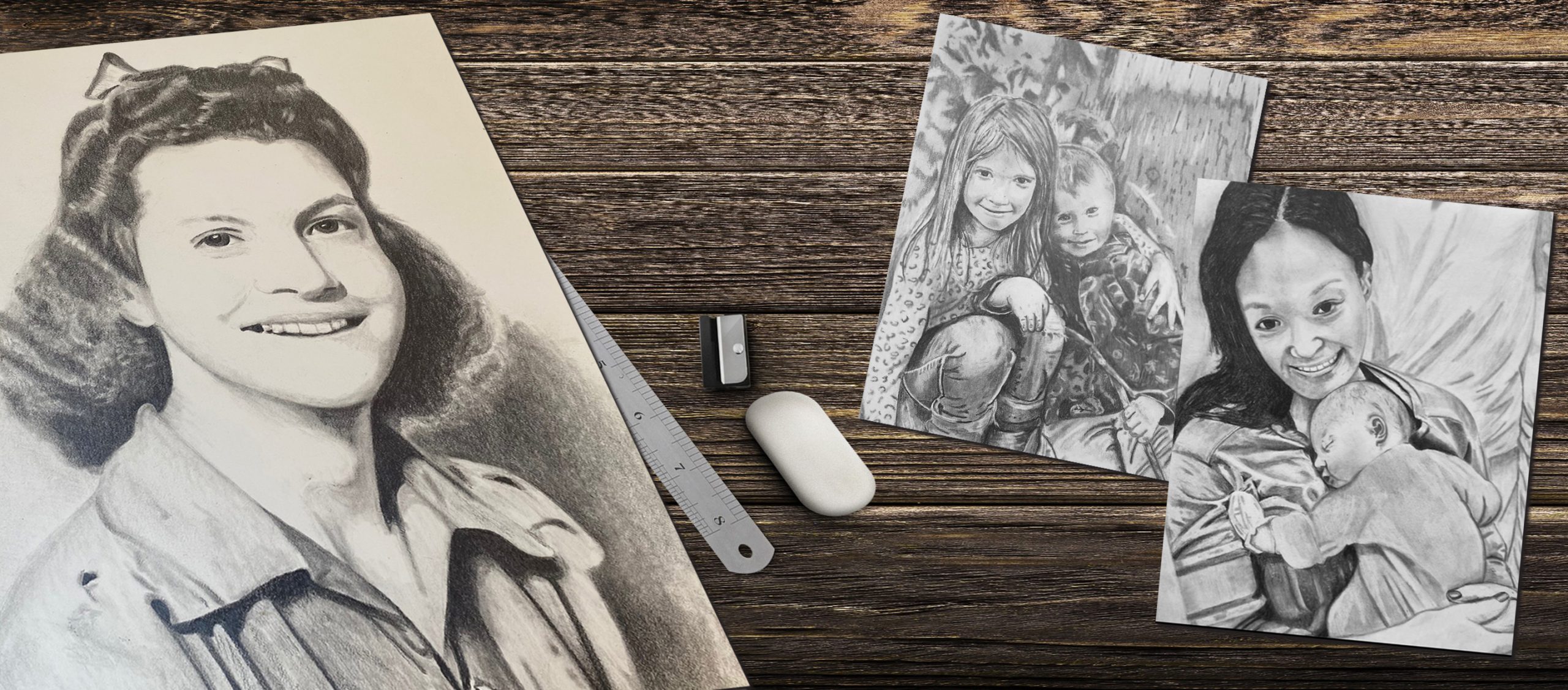 FINE ART PROCESS & PRICING
PROCESS
Select the photo that you would like captured in a one-of-a-kind, black & white, graphite drawing. (Please ensure photo is clear and has detail.)

Email photo to - jasonelmergraphics@gmail.com for review and verification of acceptable quality for drawing.

Initial sketch (primarily outlines) will be created and sent for your review before beginning final piece.

Final drawing will be emailed for viewing.

Prior to shipping, payment must be received via PayPal.

Drawing will be shipped. Domestic shipping is included in price of drawing. 
PRICING
8" x 10" - $199
Pricing is based on a SINGLE SUBJECT, B/W, Graphite drawing
*For each additional subject on the same drawing - add 20%
If you are interested in an alternative size and/or medium, please contact me to discuss options and pricing.